Season 11 Episode 10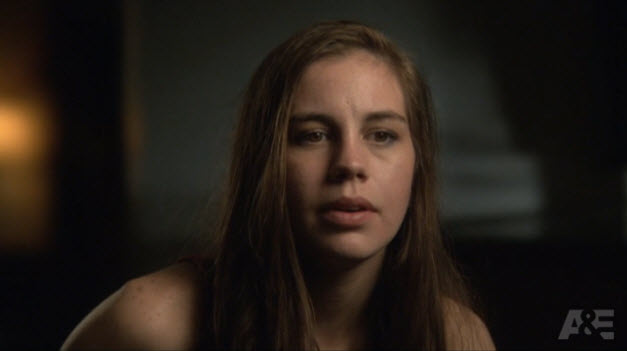 Courtney
Age: 20
Location: Miami, Florida
Addiction: Heroin
What's memorable: This whole story is about women. Ladies everywhere! Ok there's the addict boyfriend who never actually speaks to the camera and the totally absent father who Courtney met when she was 10 and who quickly abused her and she never talked to again. But other than that, this is a story about a family of women horribly affected by their precious girl's addiction. 20 years old with abscesses and scars all over, hooking for heroin. Also memorable: The crazy, breathless, on-the-go intervention and the surprising followup.
Official Synopsis: Nicknamed the "junkie princess" by her drug-abusing friends, Courtney, 20, injects heroin up to eight times a day and prostitutes herself to finance her own and her boyfriend's addiction. But now Courtney's mother, sister, and grandmother are planning an intervention in one last-ditch attempt to convince her to leave her boyfriend and accept treatment.
Original Air Date: March 2012
Interventionist: Donna
Categories: Childhood Sexual Abuse, Donna, Heroin, Most Unforgettable Episodes, Season 11