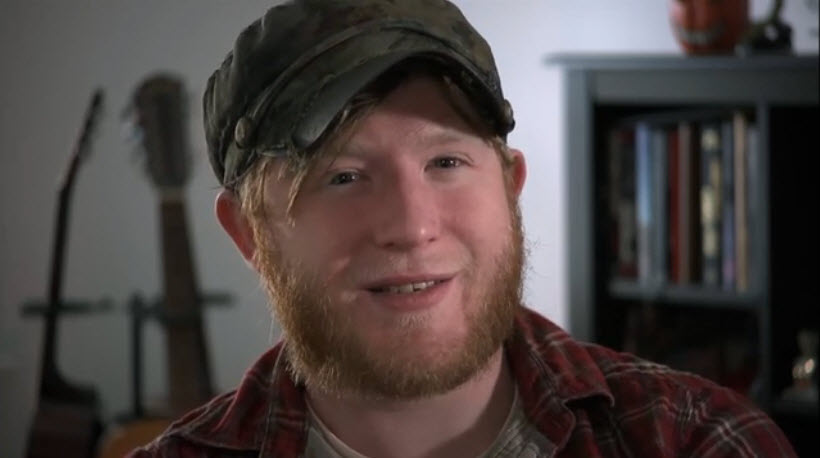 Ryan
Age: 25
Location: Saugerties, New York
Addiction: Alcohol (beer)
What's memorable: Damn. Now THAT'S an Intervention. Memorable stuff in Ryan's story – being disabled, his good deeds, his terribly low sense of self-worth, his pregnant fiance getting arrested during his fight – but that Intervention, that he found out about and STILL went to, willingly (although fully prepared to say no thanks), was just awesome. You could just see him slowly realizing that they were right and he desperately needed help. The stuff his parents said obviously had a huge impact, and the fact that the fiancee who was pissed about the whole thing actually came around and ultimately convinced him to go – it was all just incredibly powerful and amazing. And that followup, sheesh.  Glad I had tissues.
Official Synopsis: Ryan, 25, is a sweet, sensitive man whose alcohol addiction is spiraling out of control as he and his fiance are expecting their first child in a matter of months.
Original Air Date: October 2012
Interventionist: Candy
Categories: Alcohol, Candy, Medical Problem, Most Powerful Episodes, Most Unforgettable Episodes, Most Uplifting Episodes, Season 12