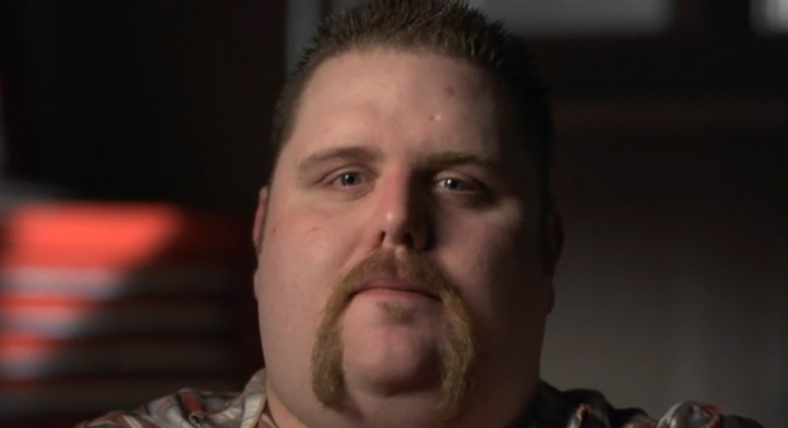 Al
Age: 32
Location: Modesto, California
Addiction: Meth, Pain killers
What's memorable: How his size and tolerance mean he's taking 15 hits of meth plus 45 pain pills A DAY. That's an insane amount of drugs to consume. His crazy untrue stories, the whopper of a lie we find out about at the very end, getting bullied and kidnapped as a kid, his mother's need to never lose him. And the lovely followup.
Official Synopsis: Al, a big guy with a big personality, is sacrificing his relationships with his wife and children to chase his out-of-control meth and painkiller addiction.
Original Air Date: October 2012
Interventionist: Ken