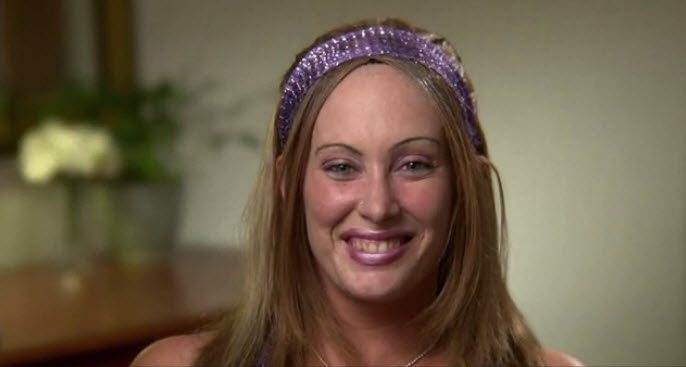 Michelle
Age: 30
Location: Williamstown, New Jersey
Addiction: Methadone, Xanax
What's memorable: Unfortunately what I will remember most about Michelle is her ill-advised style and makeup choices. She's really pretty underneath all that costume. Anyway, the way her young daughter and grandfather treat her is pretty horrifying, and while deserved to a certain extent it's still hard to watch and seems like a bad way to behave. And the weird relationship with the 75 year old boyfriend, yikes. I really like Michelle, I hope she got her shit together and her family is nicer to her.
Official Synopsis: Michelle, 30, looks like an aging mother of two who takes a daily concoction of methadone, Xanax, and blood pressure pills to keep her identity as an edgy party girl alive, while her family begs her to wake up to the harm that her addiction has caused them. Now the family has had enough, and they're finally ready to confront Michelle at an intervention.
Original Air Date: August 2011
Categories: Benzodiazepines, Methadone, Season 10