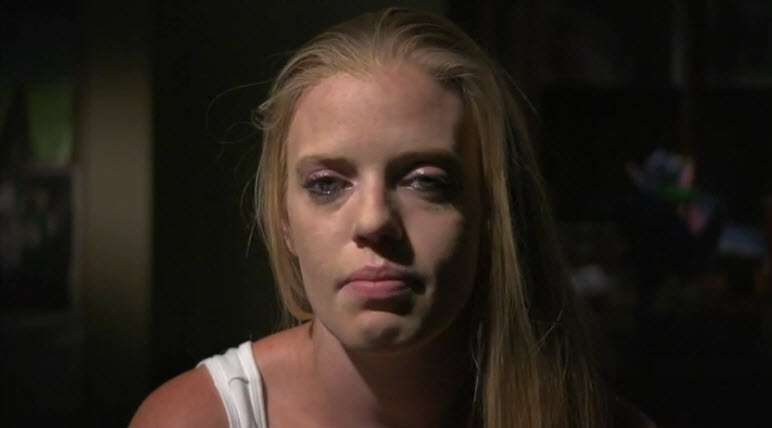 Kelly
Age: 27
Location: Harbor City, CA
Addiction: OxyContin and meth
What's Memorable: The man who raped when she was a kid (her sister's boyfriend) went to jail for raping someone else and is about to be released. Her need to escape is understandable. The way she talks about what happened is excruciating. She has so much pain and reasonable resentment. It seems from the followup like she had found some measure of peace in her sobriety. I hope that continues.
Official synopsis: Kelly, a 27-year-old mother of three, mixes pills and meth to forget the man behind bars who destroyed her childhood. Can Kelly's family come together to help her face the painful past that consumes her?
Original Air Date: November 2012
Interventionist: Jeff
Categories: Childhood Violence, Jeff, Meth, Most Unforgettable Episodes, OxyContin, Rape, Season 12, Traumatic Incident