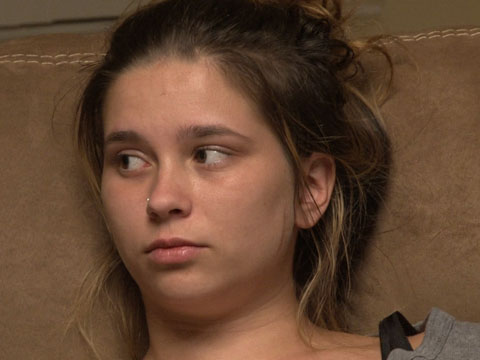 Dorothy
Age: Early 20's?
Location: Charleston, South Carolina
Addiction: Alcohol, cutting
What's memorable: Her parents had to lock their door when she was 14 because they thought she was gonna kill them. How much her stepdad loathes her and how his wife helps her. "I feel like I'm not gonna accomplish anything in my life. Sometimes I think my life doesn't have any meaning. Sometimes I don't even wanna be alive." – Dorothy
Official Synopsis: Neglected as a child by her alcoholic mother, Dorothy is now lost in a haze of drugs, alcohol, and self-inflicted cuts and burns.
Original Air Date: February 2012
Interventionist: Candy
Categories: Addicted Parent, Alcohol, Candy, Season 11, Self-Injury