Season 4, Episode 9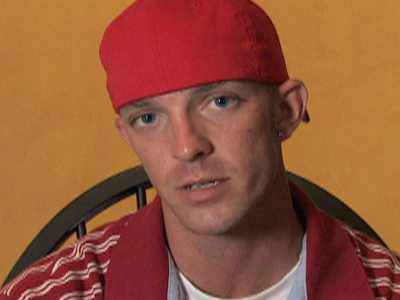 Brad
Age: 24
Location: Undetermined
Addiction: Alcohol (vodka)
What's Memorable: His mother trying to kidnap his sisters and leaving him on the front steps crying – abandonment issues understandable, right? How quickly he became an alcoholic after coming home from Iraq. How completely wasted he gets and the constant blackouts. The guilt he feels about not being back in Iraq while his buddies are still fighting.
Official synopsis: The chaos and bloodshed that Brad witnessed as a young soldier in Iraq, including the death of a close friend, left him emotionally damaged. He now suffers post-traumatic stress disorder and uses alcohol and marijuana to quell the endless nightmares and flashbacks that haunt him. Brad's temper also flares and he's had several incidents of blackout drinking which have led to two car accidents. His parents and sisters are terrified that Brad will kill himself or someone else in a drunken stupor. An intervention is their final attempt to save his life.
Original Air Date: February 2008
Interventionist: Jeff
Season 8, Episode 2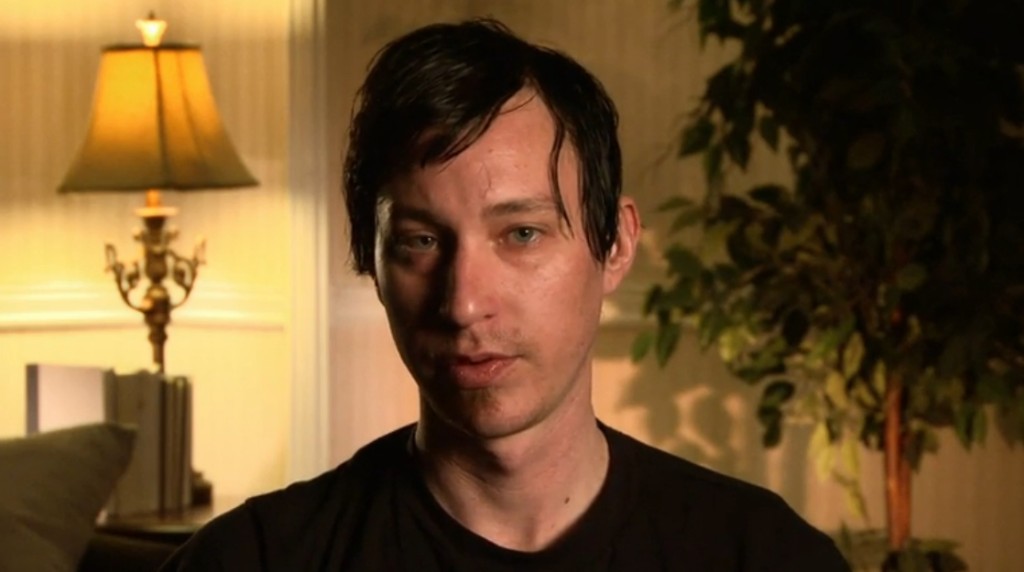 Adam
Age:  28
Location: Salt Lake City, Utah
Addicted to: Alcohol (vodka)
What's Memorable: How much he seems to hate himself and how much pain he's in, his unwillingness to discuss what happened when he was serving in the war, the angry girlfriend who seems to have total control over him except when it comes to drinking.
Official synopsis:  Adam was once one of top skiers in the United States. As a Marine, he served in 15 countries, including Iraq and Afghanistan on terrorist-related missions. But when he came back home from overseas, he was diagnosed with post-traumatic stress disorder and started drinking. His alcohol abuse is ruining his body.
Original Air Date: July 2010
Interventionist: Jeff