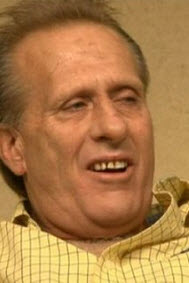 Greg
Age: 50's
Location: North Carolina
Addiction: Morphine, Internet scams
What's memorable: What an awesome and respectable southern family man he was before the addiction took hold, so in love with his home and his wife and kids. How shockingly gullible he is with the internet scams, to the point of bankrupting his family. $600,000 and counting! I really had no idea ANYONE ever fell for advance-fee scams, but he is fully invested in that craziness. He seriously believes he's going to get that money. It's people like Greg that keep those Prince of Nigeria emails coming into my inbox. The conversation with "Mr. Washington" trying to get Greg's pin number is just brutal to listen to. "It's hard to believe that all of them are liars." Yeah, it is, but they are.  #Capitalism. I don't think Greg would be believing any of their crap if he wasn't on morphine.
Official Synopsis: Greg once owned a thriving business and was a devoted husband and father. But after a back injury left him disabled, he lost his business, started gambling, and became dependent on pain medication. He also became obsessed with Internet sweepstakes scams, and he has bankrupted his family in a relentless pursuit of big winnings. Having lost everything, Greg's family just wants their proud father back.
Original Air Date: December 2009