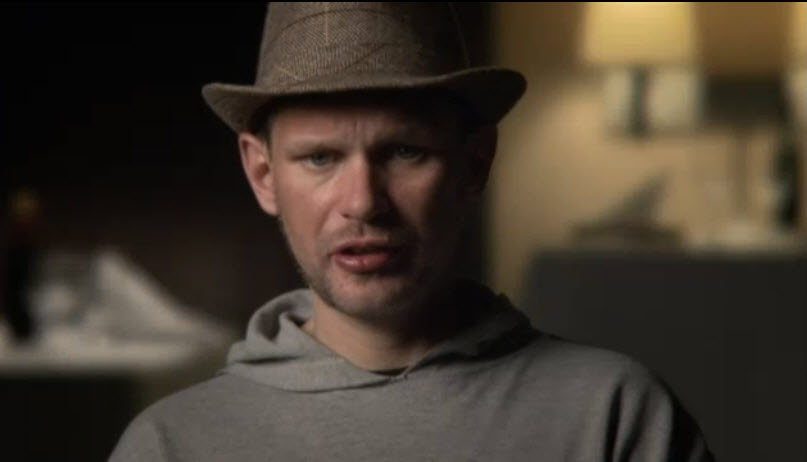 Terry
Age: 32
Location: Brantford, Ontario, Canada
Addiction: Fentanyl (injected)
What's memorable: His funny and oddly charming little laughs, the room he keeps for his daughter, his swollen hands and track marks, his seemingly proud identity as an addict, the sexual abuse he suffered as a child and his parents doing nothing about it (that's a very common experience among addicts profiled on this show, I've noticed). "I feel like I'm a shell, nothing inside but emptyiness." – Terry.
Official Synopsis:
Terry, 32, is a chef who dreamed of opening and managing his own restaurant, but his career, marriage and parental rights to his nine-year-old daughter have hit a dead end as a result of his $500 a day cocaine and fentanyl addiction.
Original Air Date: September 2012
Interventionist: Jeff
Linda
Age: 39
Location: Los Angeles, California
Addiction: Fentanyl
What's Memorable: There's a lot to learn about Chinese family dynamics in this one. The things that her little brother Sam has to do to take care of her at her parent's request is horrible. The intervention is a doozy.
Official synopsis: After graduating college, Linda found success working as an extra in Hollywood, achieving the glamorous life she always wanted. But her dreams died when she came down with Ehlers-Danlos Syndrome, a rare disorder characterized by joint dislocations. Linda started taking fentanyl, a painkiller 100 times stronger than morphine. As her painkiller use escalated, she claimed that different sources were causing her pain, including electricity, energy, colors, and even specific people. Despite Linda's wild claims, her mother clings to the belief that Linda's pain is real and she must do everything to help her, including depleting the family's savings and sending her son to be Linda's caretaker.
Original Air Date: November 2009