Season 21, Episode 3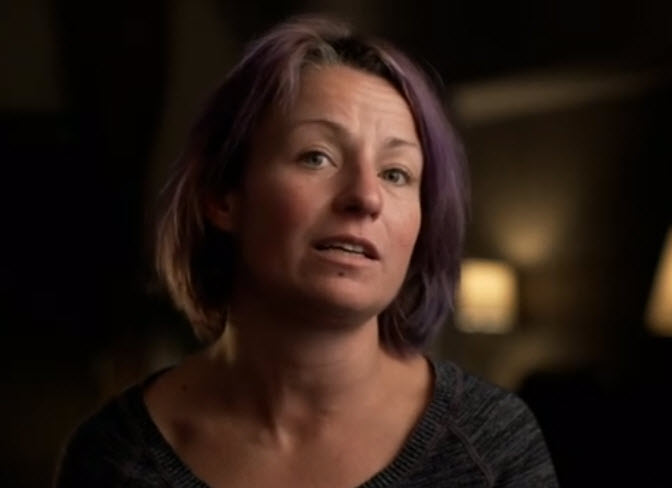 Age: 29
Location: Kamloops, British Columbia, Canada
Addiction: Heroin
Official Synopsis: Chelan was a devoted wife and mother until the breakup of her marriage sent her spiraling into the world of prescription opioid abuse. Three short years later, Chelan is homeless, supporting a full-blown heroin addiction by working as a prostitute.
What's Memorable: Has there ever been a more uncomfortable nodding-off scene than this one, right in the middle of a family dinner, everyone just eating their meals having to listen to her slur and watch her repeatedly nod off mid-sentence? Excruciating. For everyone involved.
Date Aired: August 3, 2020 in US, aired as Intervention Canada Season 3 in 2018.
Interventionist Maureen
Season 21, Episode 2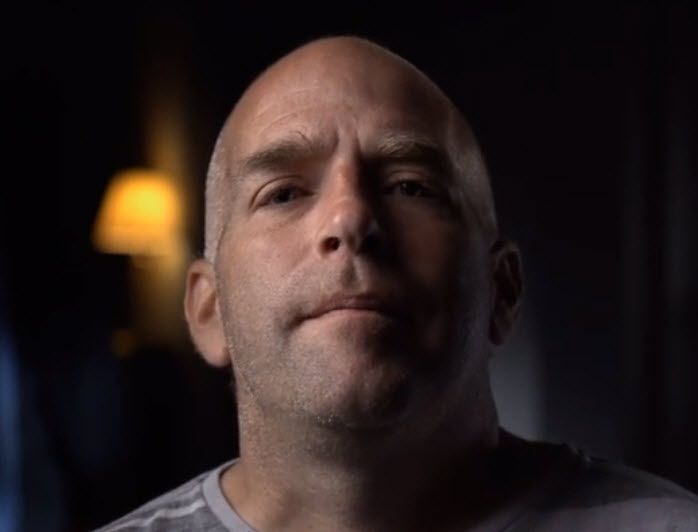 Robin
Age: 42
Location: Edmonton, Alberta, Canada
Addiction: Alcohol
Official Synopsis: From sports to academics, Robin was the apple of his parents' eyes. He did everything to impress them, even forgoing his childhood dream of becoming a pilot. Once in college, Robin soon learned the pressure to be perfect could be washed away with a few nice drinks. And he soon found he needed alcohol to get through the day. After hearing incessantly about his desire to become a pilot, Robin's best friend took the initiative and enrolled him in flight school hoping that this may pull him out of his funk. Robin stopped drinking and became a successful pilot, eventually moving up to flying big commercial jets. But the stress of being away from his wife and children drove him back to booze and it didn't take long before Robin's problem was back on the radar, ultimately destroying his career and family. Robin's parents and brothers believe the brilliant pilot is still in there somewhere, but without an intervention, they're fearful that Robin may spiral to a horrible death.
Date Aired: July 27, 2020 in US
Interventionist: Andrew
Season 21, Episode 1
Melanie
Age: 25
Location: Sudbury, Ontario
Addiction: Crack
Official Synopsis:Melanie was just eight months old when her dad committed suicide. Her mother's subsequent trauma went untreated, and she struggled raising her three kids. Melanie, the youngest, suffered the most. She began acting out and getting in trouble to gain attention. When she was nine, she was diagnosed and medicated for ADHD. Then, at 14, Melanie was introduced to crack cocaine by an older boyfriend. She was instantly hooked and ended up in rehab at 15. Melanie got clean and turned things around, going back to school and becoming a Personal Support Worker – a vocation that she loved. At 19, shortly after a breakup, Melanie found out she was pregnant and her ex-boyfriend wanted no part of being a father. She loved her son and was a good mother but, four months after giving birth, she became depressed and starting using crack cocaine again. Now, five years later, Melanie is saddled with a severe addiction. Without an intervention, Melanie will lose custody of her son, or worse, lose her life.
Date Aired: July 20, 2020 in US, originally aired as in Intervention Canada episode on October 20, 2018 on CBC Documentary Channel
Interventionist: Andrew