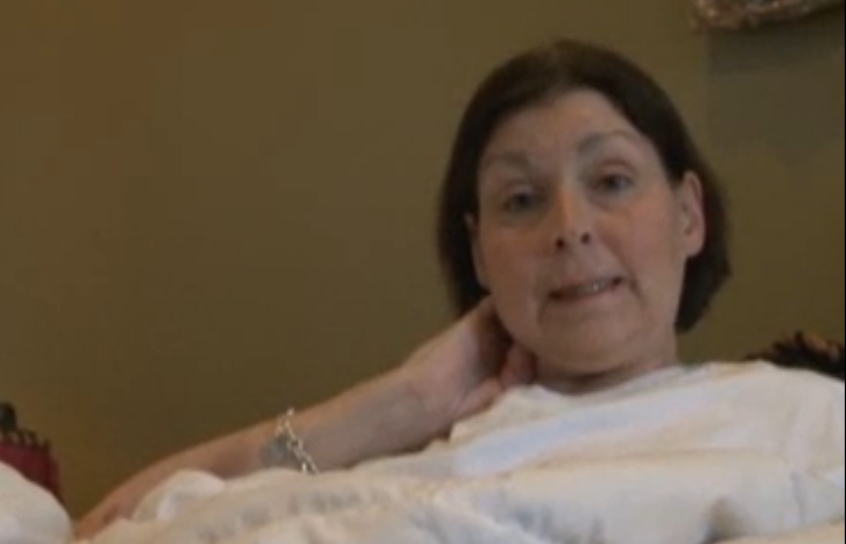 Jackie
Age: 42 -ish
Location: South – maybe North Carolina?
Addiction: Alcohol (wine)
What's memorable: It's weird how Jackie says she isn't an alcoholic but hides her wine bottles around the house and wraps them up when she throws them out so she doesn't have to hear the clinking. Not to mention having completely lost her daughter as a result of her drinking. I mean how many more signs does she need?
Official Synopsis:
Once known as the "the prettiest girl in town," Jackie had a promising career as a radiation therapist. She became a wealthy doctor's wife, a country club member, and a proud mother. But Jackie was haunted by childhood traumas. She was devastated when her father died when she was 13. And as an overweight adolescent, she was teased with the nickname "Fat Jack" and felt she was never as good as her pretty sister. After Jackie's second pregnancy ended in a miscarriage, she turned to alcohol. She's had three failed stints in rehab and an ugly divorce. Today, Jackie drinks two bottles of wine a day and regularly suffers broken bones and bruises in her drunken state.
Original Air Date: January 2010