Well THAT was odd. Intervention's Facebook page announced that last night's episodes were the season finale.
The 'all new season' started on July 31st.  That's 6 weeks.
What's especially crazy is that there were only 3 U.S. episodes in Season 17.  Katherine, Tanisha, and Joshua.  All other episodes were Intervention Canada Season 3, which airs on the CBC Documentary Channel. The 6 episodes we saw either already aired on CBC or are scheduled to air in the near future. This is a partial listing of Intervention Canada Season 3 episodes: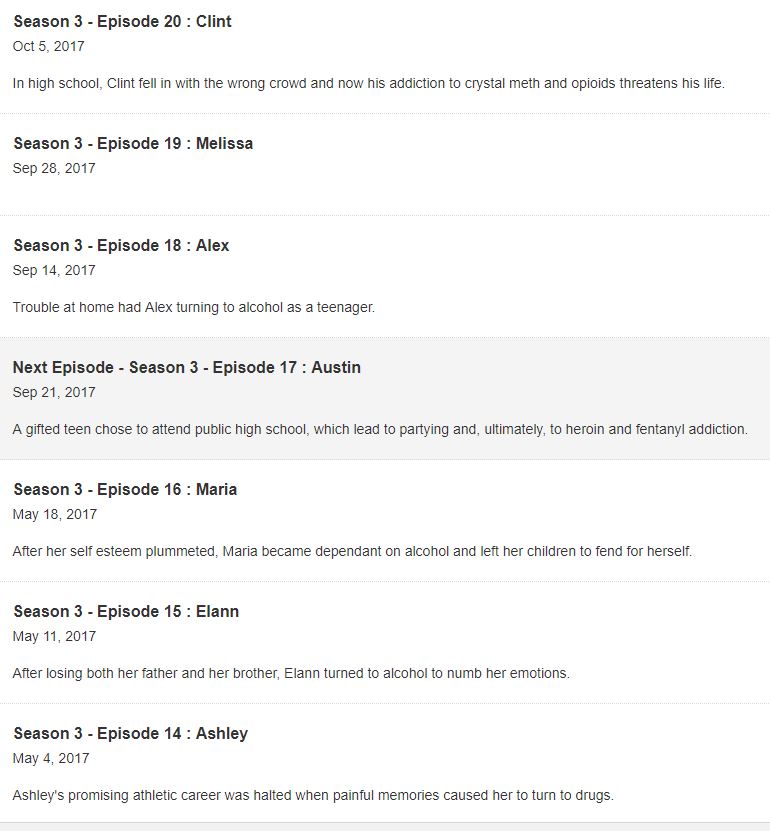 I'm grateful to be getting episodes and all, but come on, this is nuts. Pull it together A&E!
I'll be posting on the 2 Canada eps from last night later today I hope, and then I guess that's it for this season.  Although you never know, they could come back in a month with ALL NEW EPISODES.
See ya!