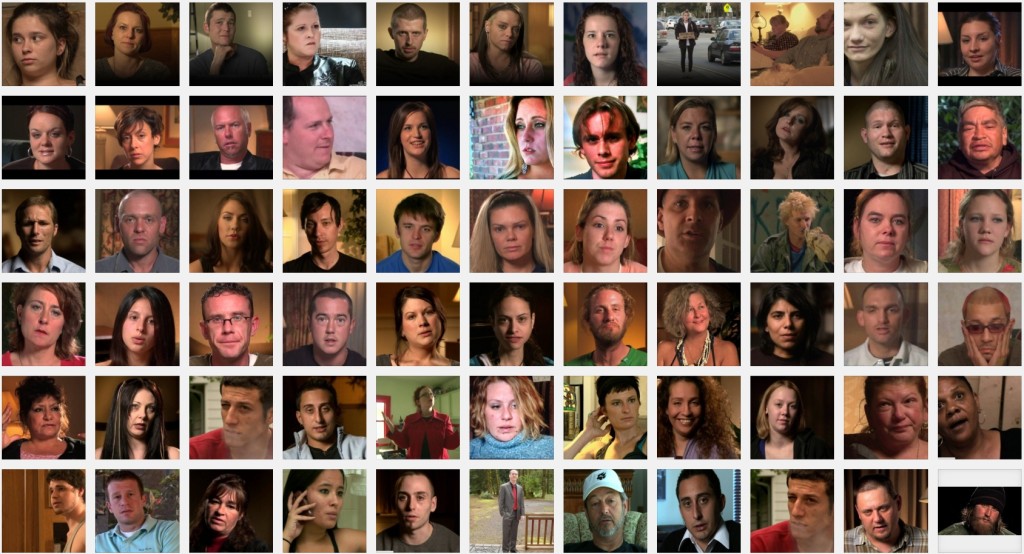 Welcome to Intervention Directory
I created this site because, as an avid watcher of Intervention, I would often try to find certain patterns among the addicts profiled (such as war veterans who developed drinking problems, heroin addicts who experienced childhood abuse, etc). But there wasn't a place on the internet where the addicts/addictions were catalogued and categorized for easy reference. Reference sites only documented by name and season, not by addiction or personal history.
I also figured that there were people out there that get introduced to the show and want to find out if there are any episodes about people dealing with something similar to what they're dealing with, and there just wasn't anything like that out there. So I decided to make it myself. Many, many hours of Intervention later, this site is the result.
Since then it has also become the primary spot that people come to update viewers about themselves and their friends & loved ones from the show, which is awesome! I didn't expect it to turn into that but I'm glad it did.
Important Note: This site is in no way affiliated with A&E or Intervention.  This is a fan project only, not an official network site.
If you have questions about the show or this website, please read the FAQ, they might be answered there.
Here's an article about the show that I like a lot. Especially this part, which is very true for me:
"Intervention" is only partly a show about dependency. It's also one of the most beautiful and heartbreaking ways to further acquaint ourselves with the interior lives of our fellow Americans.