Season 16, Episode 5
Kristie
Age: 31
Location:  Macedon, New York
Addiction:  Alcohol, inhalants (duster)
Official Synopsis:  Kristie dreamed of being a museum curator and was getting her masters degree at Johns Hopkins University. But a childhood diagnosis of OCD caused by anxiety, worsened and caused her to drop out of school and begin to self medicate with alcohol. Though she married three years ago, her addiction ultimately spiraled out of control to include a large mix of drugs and huffing. She's been admitted to the hospital several times this year alone and after her husband divorced her, Kristie hit rock bottom and now her family fears that without help, she will soon die. Ken Seeley is Kristie's Interventionist.
Date Aired:  Dec 2016
Interventionist: Ken
Season 14, Episode 9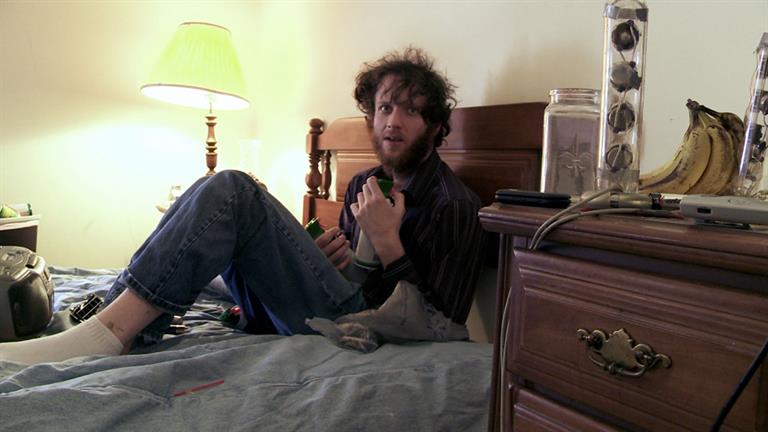 Matthew
Age: 22
Location: Milford, Ohio
Addiction: Inhalants (keyboard duster)
What's memorable:  This guy will haunt my dreams, and not even because of the demon-posessed voice and psychotic behavior he exhibits when he takes a hit. It's the absolute vacancy in his eyes at all times. When he's high, when he's being interviewed, when he's been clean for 90 days. He speaks in eerie monotone and stares at the camera without blinking.  There seems to be no one behind the eyes, but I know that's not true, there's always someone in there. I truly hope that the real Matthew appears behind his eyes at some point soon.
Official Synopsis: A difficult relationship with his parents led Matthew to experiment with drugs. But when a drug test came back positive, he lost custody of his son and went from part-time user to full-blown addict. Now, angry and threatening, Matthew huffs 10 cans of computer duster a day. His family fears that every breath of duster he takes could be his last.
Original Air Date: July 2015
Interventionist: Jeff
Season 4, Episode 19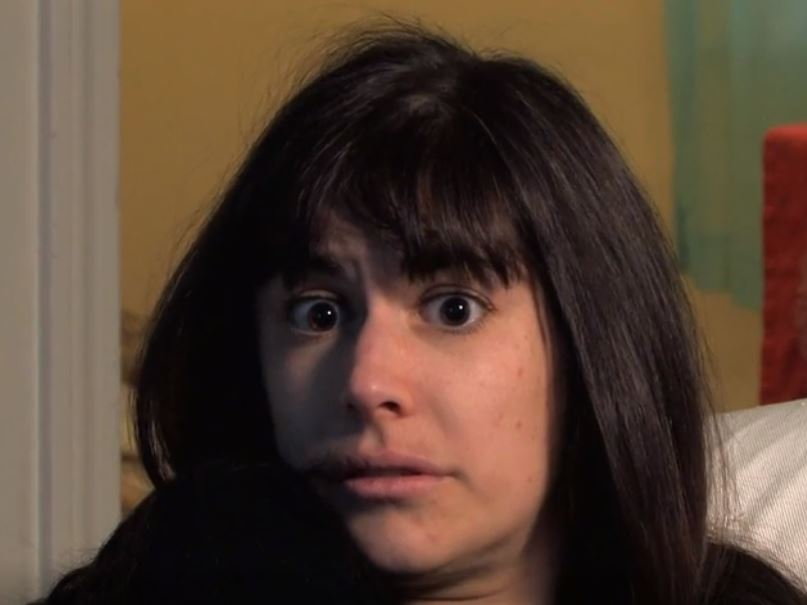 Allison
Age: Mid-20's
Location: Looks like New England, maybe Massachusettes?
Addiction: Inhalants (computer duster)
What's Memorable: This one comes in 2nd as the most famous episode (after Cristy (Season 2), mostly due to the "I'm walkin on sunshine!" soundbite. 10 cans of duster a day is completely insane and she's just out of it. I think what's most shocking about this episode is that she survived this addiction.
Update: Allison continues to do really well in recovery. You can follow her on Twitter here. She's an inspiration.
Legacy Update:  https://www.youtube.com/watch?v=L-jp3bgyUCo
Official synopsis: She was a pre-med student on her way to becoming a surgeon, but the trauma of being molested as a child and her parents' brutal divorce haunted Allison. She started to inhale computer dust remover, which is potentially fatal with each breath. Her erratic behavior and absence from classes got Allison dropped from the pre-med program. Allison is currently inhaling up to ten cans of dust remover a day. Can interventionist Jeff help Allison and her family?
Original Air Date: August 2008
Interventionist: Jeff