Season 8, Episode 2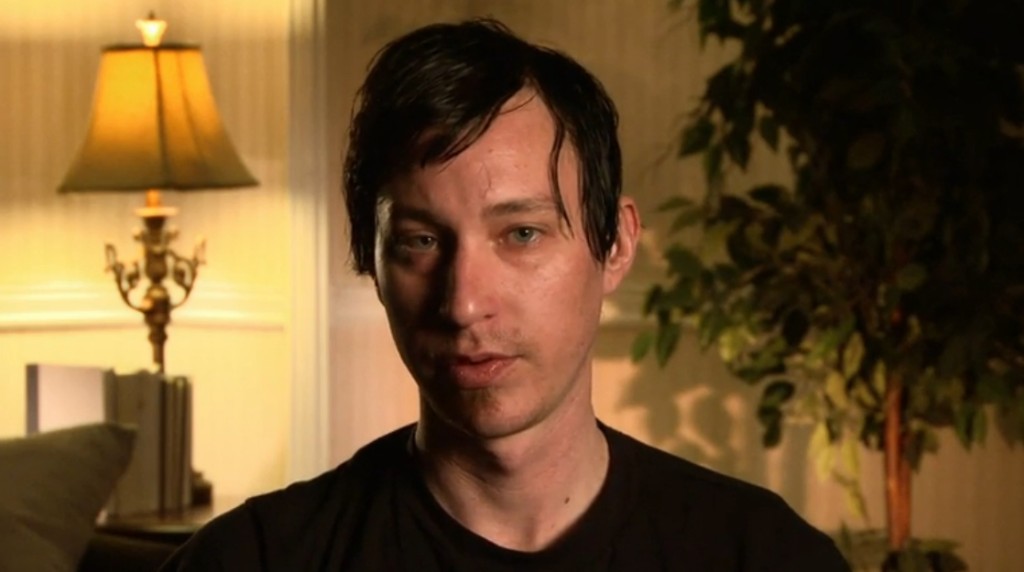 Adam
Age:  28
Location: Salt Lake City, Utah
Addicted to: Alcohol (vodka)
What's Memorable: How much he seems to hate himself and how much pain he's in, his unwillingness to discuss what happened when he was serving in the war, the angry girlfriend who seems to have total control over him except when it comes to drinking.
Official synopsis:  Adam was once one of top skiers in the United States. As a Marine, he served in 15 countries, including Iraq and Afghanistan on terrorist-related missions. But when he came back home from overseas, he was diagnosed with post-traumatic stress disorder and started drinking. His alcohol abuse is ruining his body.
Original Air Date: July 2010
Interventionist: Jeff
Categories: Alcohol, Athletic/Competition Career End, Jeff, Season 8, Traumatic Incident, War