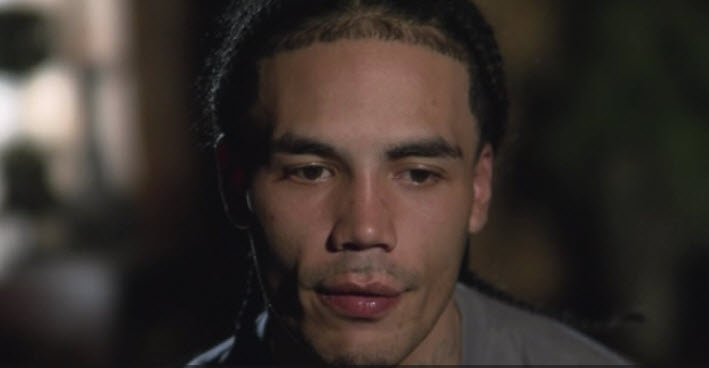 Ivan
Age: 28
Location: Paterson, New Jersey
Addiction: PCP
What's memorable: The bad hip hop he makes when he's high and how he thinks he's doing it just fine. Also, his very sweet son and how much Ivan loves him.
Official Synopsis: Ivan was once a rising rap star who got caught up in the "thug life" and PCP addiction.
Original Air Date: February 2012
Interventionist: Rod
Brittany
Age: 19
Location: Southeast Michigan
Addiction: Heroin
What's memorable: The strange "unsubstantiated claims" of sexual abuse disclaimer that I've never seen on this show before. Has this weird effect of making you think she's lying, when really it's just about legalities. Also memorable: the seemingly decent co-dependent boyfriend that inexplicably puts up with a whole lotta crazy shit.
Official synopsis:  Brittany once dreamed of becoming a police officer to protect people from the traumas that she faced as a child. But at 22, her goal is slipping away. She's a heroin addict who sells her body to get her next high. Can Brittany's family convince her that it's not too late to get help?
Original Air Date: June 2011
Interventionist: Rod