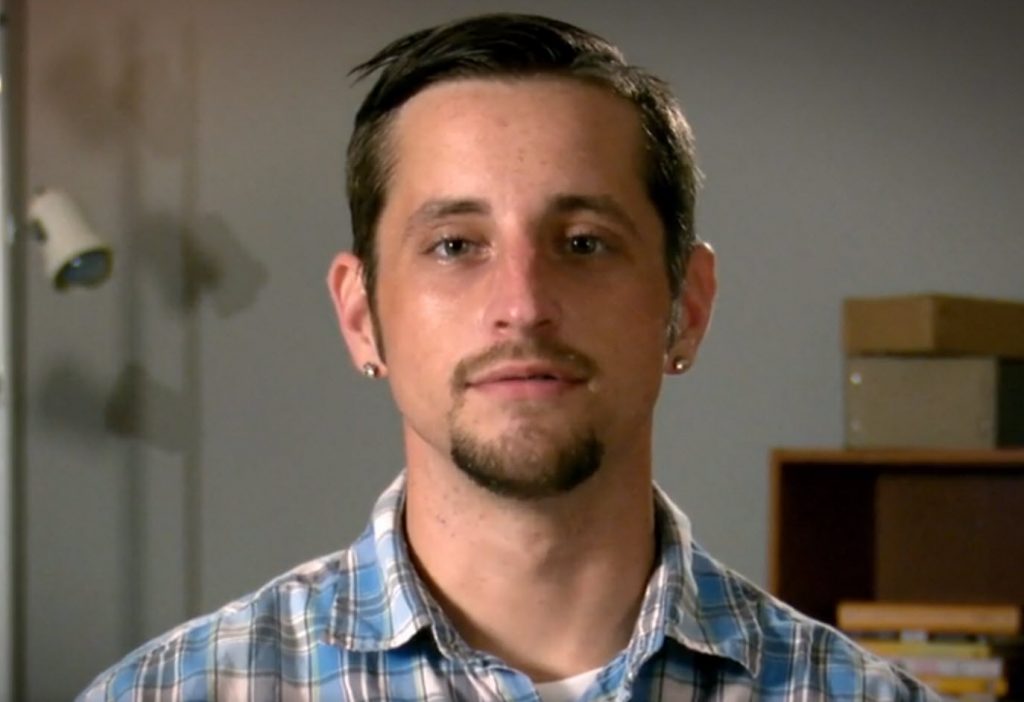 Season 19, Episode 1
Sam & Brad K.
Age: 30 (Sam) and 28 (Brad)
Location: Indianapolis, Indiana
Addiction: Heroin
What's Memorable: 2 Hours! The intervention that started terribly but ended up being really effective, largely because of Jeff's skill and experience. The fact that they kept their word to visit the sister in the hospital AND they showed up for their 8:00 am trip to the airport to go to treatment – this couple was very sick but not hopeless, they still had so much love & goodness in them, and their desire to be better and live better was really apparent.
Official Synopsis: Sam and Brad's families have known each other since Sam and Brad were kids. Brad's sister was Sam's best friend growing up, and Brad's father coached Sam's softball team. Although Sam and Brad always had a crush on each other, it wasn't until they were adults that they finally connected. But when Brad introduced Sam to heroin and the two quickly got married, their drug-fueled codependency became the basis of their relationship. Sam lost custody of her son from a previous relationship and her career as a dental assistant, and recently contracted Hepatitis C. Brad has had multiple overdoses, lost his career, and his daughter from an earlier marriage. Their families are desperate for Sam and Brad to get clean, but are unable to work together as a united front, leaving Brad and Sam to continue on a downward spiral. Now they fear that rock bottom will mean both of their deaths.
Date Aired: June 2018
Interventionist: Jeff