Season 13, Episode 4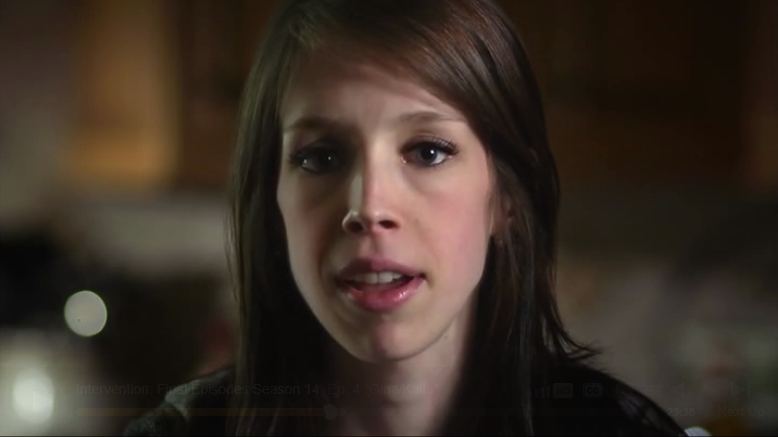 Kaila
Age: 19
Location: Los Gatos, California
Addiction: Anorexia
What's memorable: She weighs 80 pounds, first of all. A smart and beautiful girl from an upper crust traditional family with decent parents: it's hard to understand what went so wrong that she has to go to such extremes in order to feel loved, but no one knows what goes on in other peoples' heads.  Kaila literally has days to live, but she feels powerful "going against the laws of nature." It's all very sad.
Official Synopsis: As a young girl, Kaila, 19, was raised in an affluent, image-conscious community where she felt teased for being overweight, and overlooked by her parents. Now, at a mere 80 pounds and eating only a few hundred calories a day, Kaila is literally starving herself to death to have what she's always wanted–to be the center of her family's attention. Her distraught parents have been told by Kaila's doctors to prepare for her death, "Intervention is truly our last option," says Kaila's mother, "Please help us!"
Original Air Date: July 2013
Interventionist: Ken
Categories: Anorexia, Eating Disorder, Ken, Most Unforgettable Episodes, Season 13