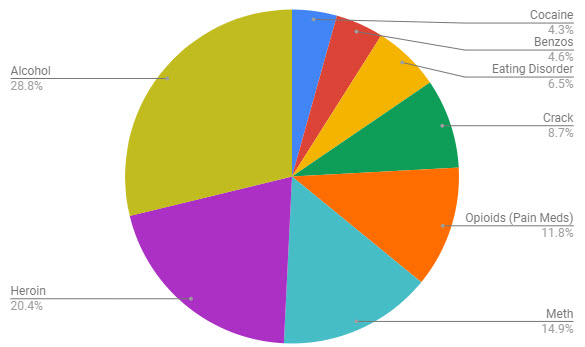 Ok the math isn't perfect here because many addicts are in multiple categories, but I think it's interesting that there are 24 addiction categories that have been shown on Intervention but alcoholism is represented in 28% of the episodes.
Also interesting:
Only 2 people have been addicted to cocaine (not crack) by itself. 85% of the cocaine category are people who were addicted to something else as well, most frequently heroin.
No one was addicted to Benzos (i.e. Xanax) only. Every Benzo addict was also addicted to at least one other drug.