Season 12, Episode 5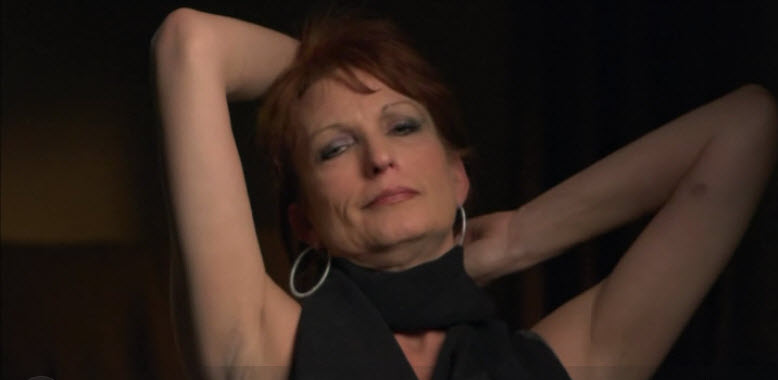 Diana
Age: 40's?
Location: Roseville, California
Addiction: Meth, Alcohol, Norco
What's memorable: How far she's fallen, with the homelessness and prostitution and abusive boyfriend. Her emotionless and seemingly uncaring mother (i.e. "There are times I should have pretended to care more than I did") and how she refused to tell her she loved her even at the intervention. Most of all, her kids. How much they adore her and care about her, how emotional they are about seeing where she's at now. The post-rehab airport reunion at the end was so full of love and joy, it was beyond heartwarming. This was a truly powerful family story and reminded me of why I love this show so much. "I can't believe my family gives that much of a shit about me. Unbelievable" – Diana. That is the point of Intervention right there.
Official Synopsis: Former 'Super Mom' to her three children, Diana has exchanged her apron for an alcohol and meth addiction and is unraveling her marriage, family and sense of self-respect.
Original Air Date: September 2012
Interventionist: Candy
Season 7 Episode 17
Richard
Age: 53
Location: Wendell, North Carolina
Addiction: Crack
What's memorable: Richard is the epitome of the self-loathing addict. He positively hates himself and what he's doing to his family, but his pain is so great that he just can't stop. He is so very, very sick. And so is his wife. She and their daughter have sacrificed their livelihoods to take care of him and keep him alive.
Update: Richard Speight Bridgers died at age 62 on October 23rd, 2018.  Here is a death notice.  The cause of death is unknown. His wife Sandy passed away in July 2017.
Official Synopsis: Now 53, Richard has kept a traumatic childhood event secret all his life. As early as age 11, he used alcohol to numb the emotional pain. As an adult, he was diagnosed with diabetes, and his health problems were exacerbated by his drug and alcohol abuse. He was able to keep his addictions in check while he and his wife, Sandy, raised two children. But when he was injured at work, Richard abused his prescriptions and eventually became addicted to crack cocaine.
Original Air Date: May 2010
Interventionist: Candy
Season 6 Episode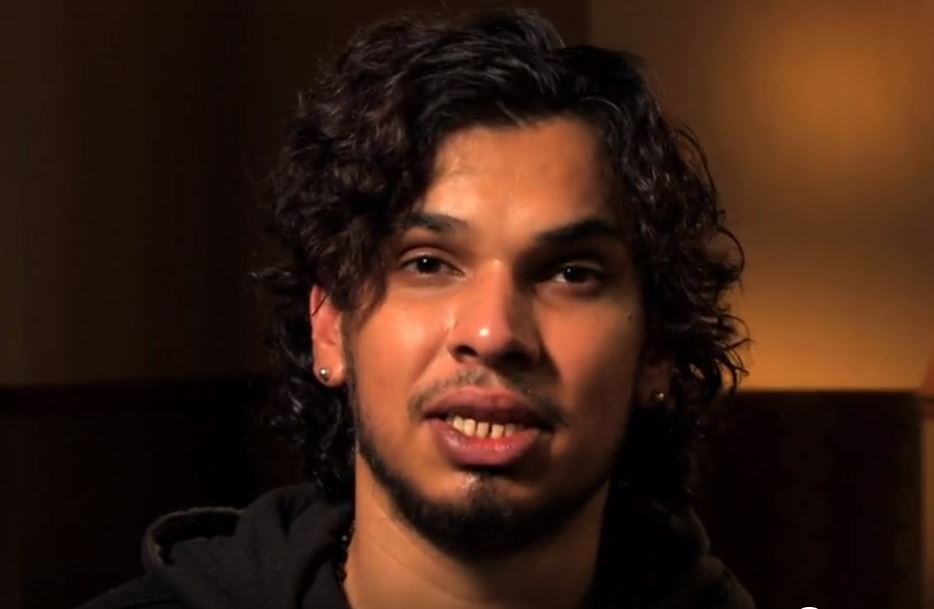 Gabe
Age: 20's
Location: Portland, Oregon
Addicted to: Heroin, cocaine
What's Memorable: Abandoned Indian street kid adopted by a white Christian-American couple who seem to think that saving a poor brown boy is doing right by God and that all their kids should live wholly by the Word. The dad is infuriating in his inability to connect with Gabe on any meaningful level due to his religious beliefs. Gabe seems like a genuinely good person in a family that just doesn't understand him.
Official synopsis:  When he was three, Gabe's mother abandoned him on the streets of Calcutta, but he was adopted by a young American couple. Gabe seemed happy in America, but he secretly felt like an outsider. In high school he started to rebel and resent his Christian upbringing. He began using marijuana and cocaine, and later graduated to heroin. Then he squandered all of the $37,500 he received after a car accident to support his drug habit. Now the family fears that without an intervention, Gabe's addiction and depression will soon lead to his death.
Original Air Date: May 2009
Interventionist: Candy