Season 15, Episode 11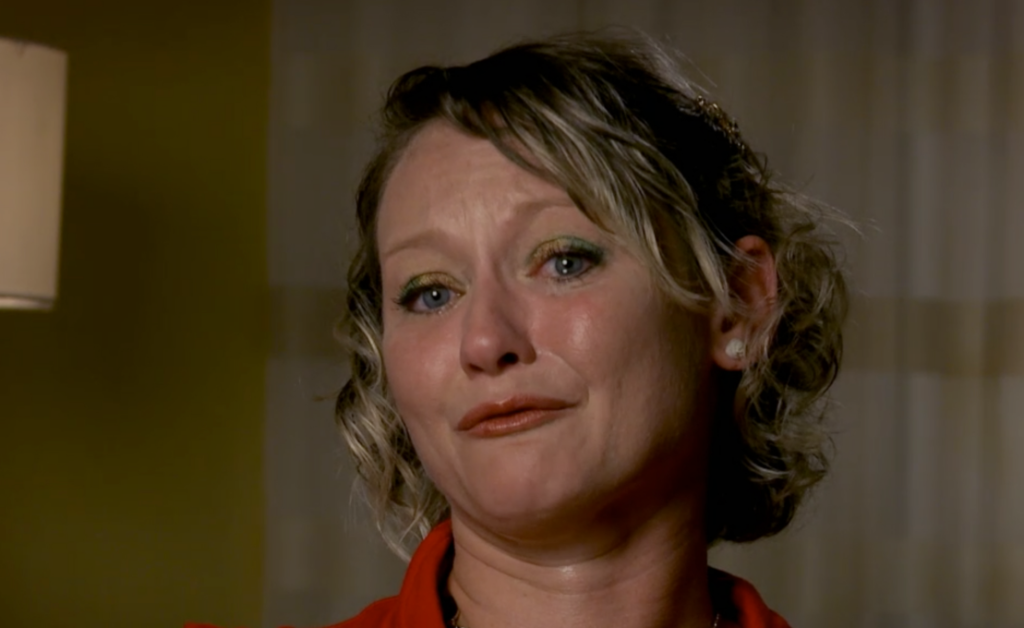 Ginjer
Age: 28
Location: St Augustine, Florida
Addiction: Dilaudid
What's Memorable: First of all, Ginjer is awesome. So self-aware, honest, smart, funny. One of the most likable addicts this show has profiled. I think sobriety will suit her well and she's gonna make a great life for herself. That said, I was not a fan of the way this episode was edited. They focused almost entirely on the whole sugar baby thing which, as upsetting as it was, was likely not the only aspect of her addiction that was worth showing. There was very little interaction with her family, so it's hard to know how it affected them or how invested they were in her getting sober. Did the audience really need to witness multiple client interactions? Not to mention the audio – I can't even believe they're doing that now. This isn't a show that's supposed to titillate viewers and I really think they focused on that aspect of Ginjer's story for that reason – because it was provocative. Come on A&E, we know you can do better than that, and you certainly could have done better by Ginjer.
Official Synopsis:  Ginjer is a professional Sugar Baby who trolls 'dating' websites to maintain a severe Dilaudid addiction. Once a top contender to become a Naval Officer, Ginjer has fallen so far that she juggles 'men who pay' to keep the drugs flowing. Ginjer's family is desperate, fearing she is on the fast track to an early death.
Date Aired:  June 2016
Interventionist: Ken
Season 14, Episode 12
Erin
Age: 36
Location: Bradenton, Florida
Addiction: Dilaudid
Legacy Update: https://www.youtube.com/watch?v=DcWOsE98v38
Official Synopsis: Erin spent her teens and 20's as an A-list rock-n-roll groupie, but a prescription to relieve neck pain got her hooked on Dialudid. Now her mother raises her 5 year old son while Erin prostitutes herself to maintain her habit.  Her family calls on Sylvia Parsons, who was intervened on by Jeff VanVonderen in 2006, and who became the first subject of Intervention to ever make the transition to interventionist.
Original Air Date: August 2015
Interventionist: Sylvia
Season 5 Episode 5
Brittany
Age: 20's
Location: Birmingham, Alabama
Addiction: Dilaudid
What's Memorable: Oh this poor messed-up girl, living her whole life under the shadow of her older sister, to the point that her mother thought she may be the reincarnation of her. She was also molested as a kid and gang raped as a teenager – it's not a mystery why she needs to numb out. I just hope she was able to find her way out and figure out who she is.
Update: Brittany Loren Ross passed away on September 9, 2019.  Cause of death is unconfirmed. Here is her obituary. 
Official synopsis: Brittany was born five years after the brutal rape and murder of her 9-year-old sister, Terry. Brittany struggled with the pressure to live up to her mother's perfect image of Terry. At 12, Brittany was molested, and she began taking drugs and sneaking out at night–anything to get out from under Terry's shadow. Now she shoots up Dilaudid six times a day, begs family members for money and prostitutes herself. Brittany's mother scrambles to give Brittany enough money for her fix. Desperate and on the verge of bankruptcy, Brittany's family prepares for an intervention.
Original Air Date: December 2008
Interventionist: Candy